SMARTER PRACTICO
The versatile operating table Practico has been designed to improve ergonomics with the industry's widest range of posture possibilities. It is powered by smart controls that help you work more fluently.
SUPER HIGH AND SUPER LOW
Improved ergonomics. Three different models, with motorized leg sections as option. The new smarter Practico is one of the lowest mobile tables in the market!
HIGH SWL
Stronger than ever. The new smarter Practico has improved safe working load and width extenders to help you to treat every patient regardless of their size and shape.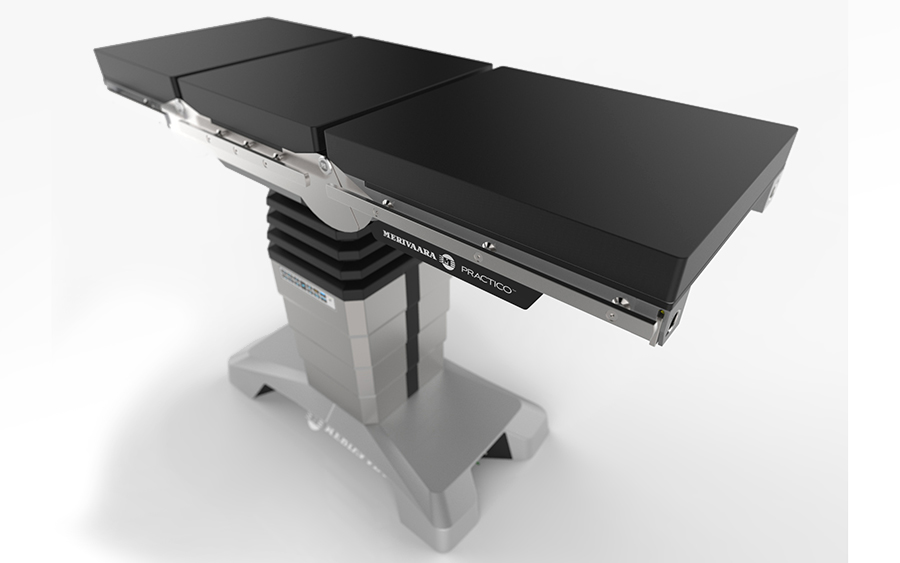 STREAMLINED DESIGN
Human-centric design at its best. Perfect C-arm access. Easy to keep clean even in the busiest patient flow situations. No mechanical pedals.
SMART FEATURES
Practico is easy and intuitive to use. The user interface is similar to other Merivaara's products. Smart features also include for example safety sensors and memory positions.