Starstim tES-EEG systems
Wearable and wireless 8-channel system for precise multi-channel tES stimulation.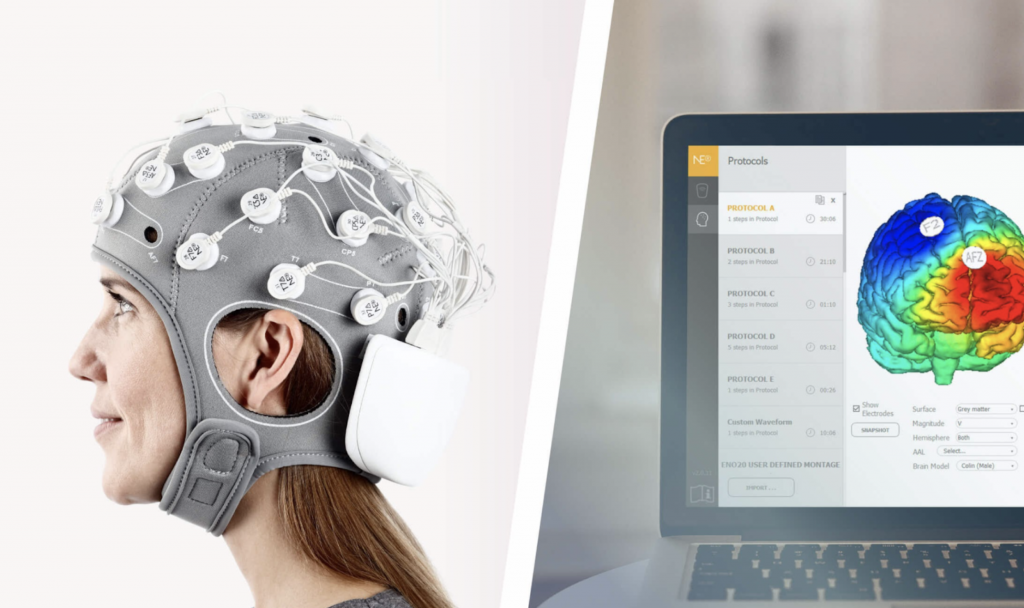 Starstim tES Benefits
Starstim tES is not only a wearable and wireless 8-channel tES stimulator. It is a set of user-friendly tools for precise waveform and montage design. And it comes with lifetime support to ensure the success of your project.
Comfortable, Wearable and Wireless
Starstim tES offers both simplicity in setup and ultimate comfort for the subject, from children to the elderly. The comfortable headcap, the device attached to it, electrodes and cables are all optimized to allow you to prepare montages within a few minutes. The software provides relevant information to additionally facilitate your work.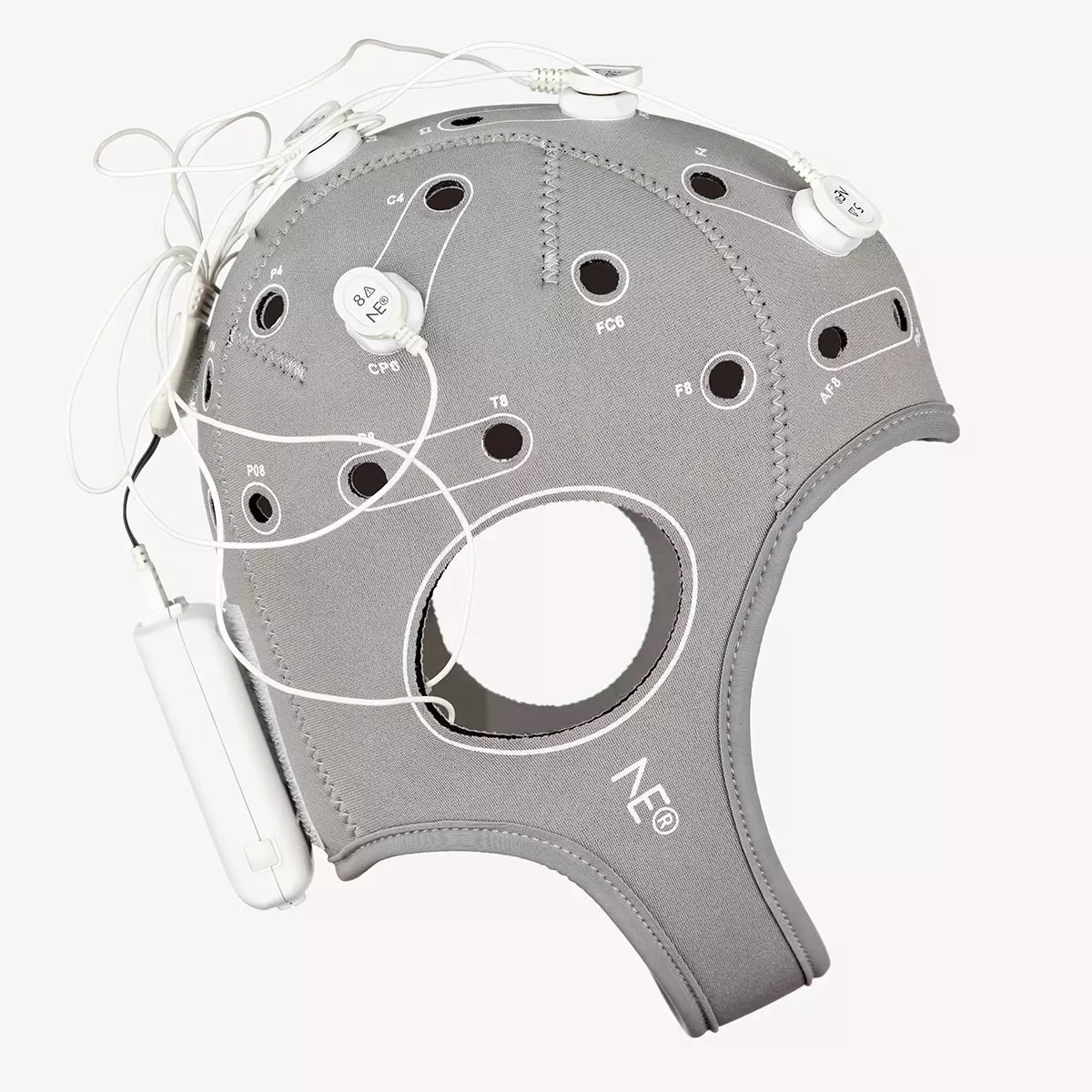 Multi-channel Programmable Precise tES
The easy-to-use NIC2 software interface allows you to design and run transcranial electric stimulation (tES) protocols with a single click. Stimulate with fully parameterizable tDCS, tACS and tRNS waveforms using bipolar, high-definition (e.g., 4x1) or advanced montages with up to 8-electrodes. Customize electrode positions in the standard 10-10 system. Visualize your protocol's progress in real-time.
Unparalleled tES Safety
Starstim tES redundant safety layers ensure at all levels that the tES currents you defined match standard safety guidelines (2 mA per electrode, 4 mA in total max). The NIC2 software interface allows for impedance pre-check and continuously reports the impedance values during the session. Too high impedance measurements result in automatic stimulation abort while a manual abort option is available at hand.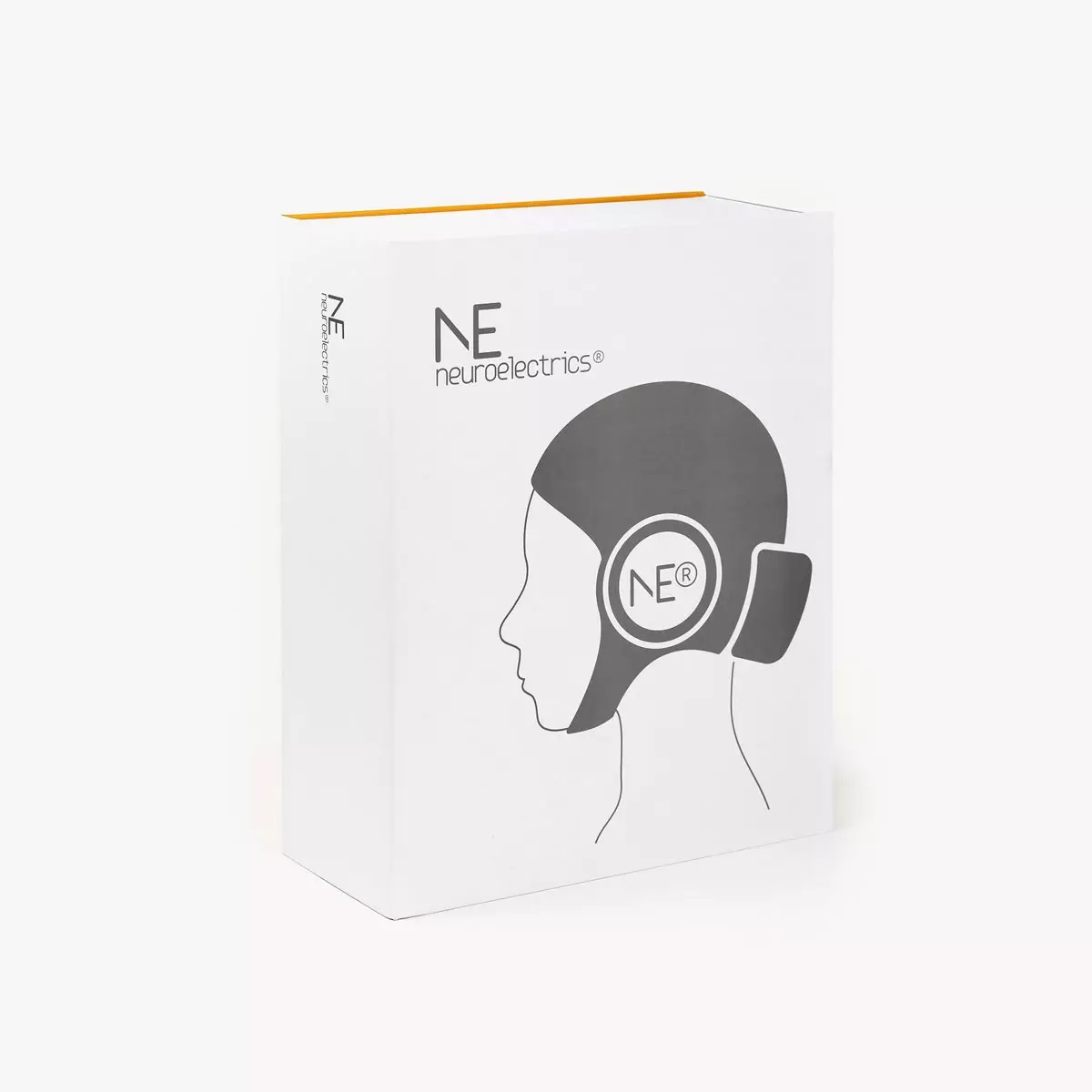 Advanced Visulizations of tES Field Distribution
The NIC2 software interface offers the fastest and most precise simulation of the electric field distribution. Developed by our research experts using Finite Element Method (FEM) modeling, it displays potential, electric field magnitude and electric field components, offering interactive 3D brain visualizations.
Custom tES Waveforms Execution
Starstim tES allows delivery of user-designed arbitrary current waveforms for each stimulation channel. They can be combined with the standard waveforms while ensuring precision and safety.
Double Blind Study Mode
Starstim tES systems offer an end-to-end solution for fully reliable double blind studies. The NIC2 software interface allows for automatic generation of sham versions of the protocol and adjustment of its parameters. The whole system can be run in the special password-protected mode – minimizing the information presented on the screen for the definitive blinding of a researcher and study subject.